Biweekly Update #8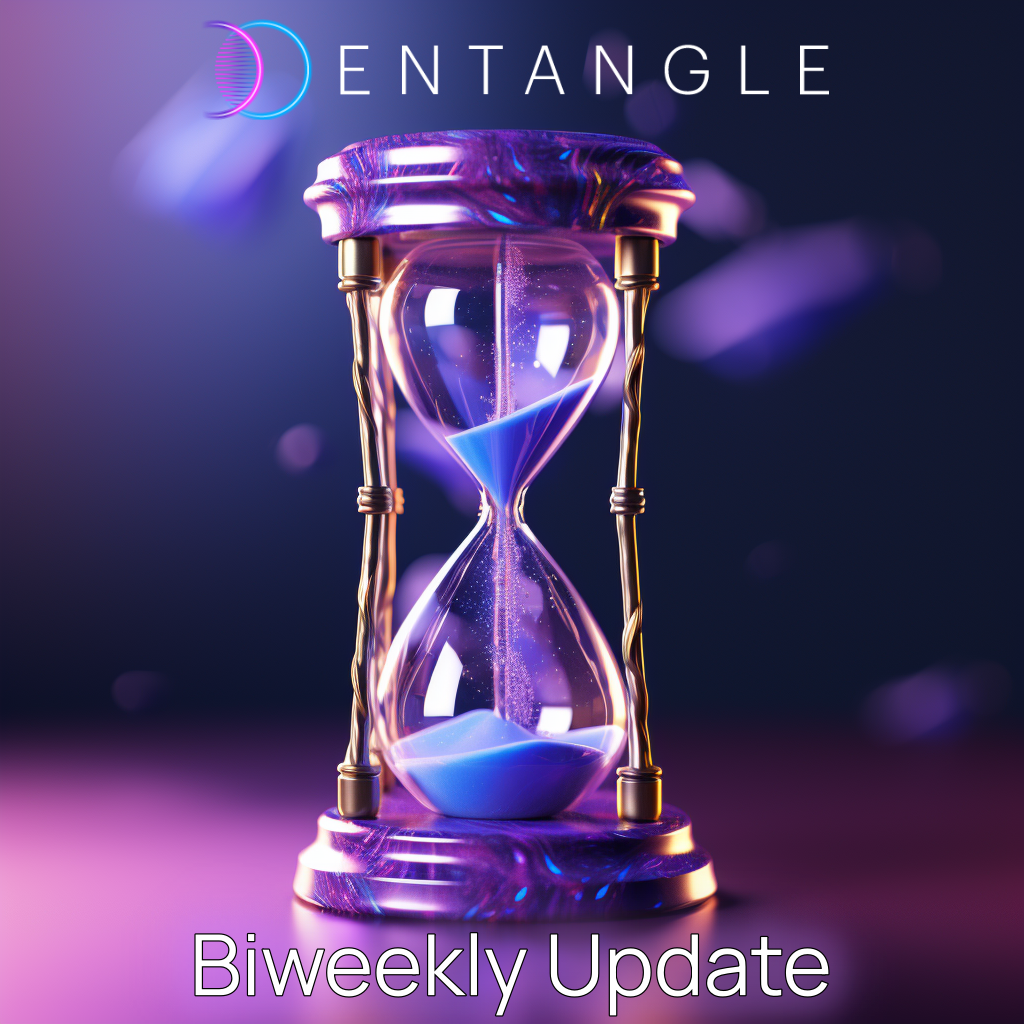 New developments, integrations, partnerships and community campaigns just to name a few, here's the biweekly updates we have for you.
Our biweekly blog will be recurring, so if you don't have the time to be glued to your screen, these updates are for you.
Let's see what the last fortnight has consisted of 👇
Development 👷
Mantle Testnet: DEPLOYED and LIVE for Liquid Vaults & The Entangle Oracle Solution
Liquid Vaults deployed live integrations:
- FusionX on Mantle Testnet
- Wombat.exchange on BSC Testnet
Entangle Blockchain updates:
- Integrated Cosmos vesting module for Validators
- Final testing for the onboarding of Community Validators
Entangle Oracle Solution:
- Updated code for Keepers
- Successfully developed the V.1 price-oracles for Liquid Vaults & LP Tokens!
- Further progress with SEI integration and developing standardized smart contracts for any Non-EVM Chain
Research upcoming integrations of DEXs and chains…. Hint: zk:
Front-end:
- Updated UI/UX of liquid vault cards
- Copy icon for LP Token Addresses
Documentation:
- Prepared a guide for adding networks, LP and Liquid Vault contract addresses for a more seamless UX.
- Documentation finalized for the upcoming update of opening up the Validators to the community!
Blockchain stats:
Number of transactions: 242995
Number of blocks: 4008164
Block lag time: 1.29 sec
Marketing 📊
Entangle Partners With FusionX: https://twitter.com/Entanglefi/status/1693626737085624384?s=20
Wombat Finance live on testnet: https://twitter.com/Entanglefi/status/1693988529175740568?s=20
Twitter spaces with The Dapp List: https://twitter.com/thedapplist/status/1694329283940925671?s=20
Meet the ambassador: https://twitter.com/Entanglefi/status/1696897790452842761?s=20
Entangle Partners With Deri: https://twitter.com/Entanglefi/status/1697314438695759950?s=20
Community 👪
We've been fortunate enough to have a jam packed Mantle ecosystem Discord AMA with our two new partners, Lendle and FusionX.
https://twitter.com/Entanglefi/status/1696150920319598920?s=20
A big change has come for Entangle Elite!
Our fortnightly seasons which were once team based have now moved to solo's with an interesting storyline.
https://twitter.com/Entanglefi/status/1696199428942831657?s=20