Entangle Partners With Sei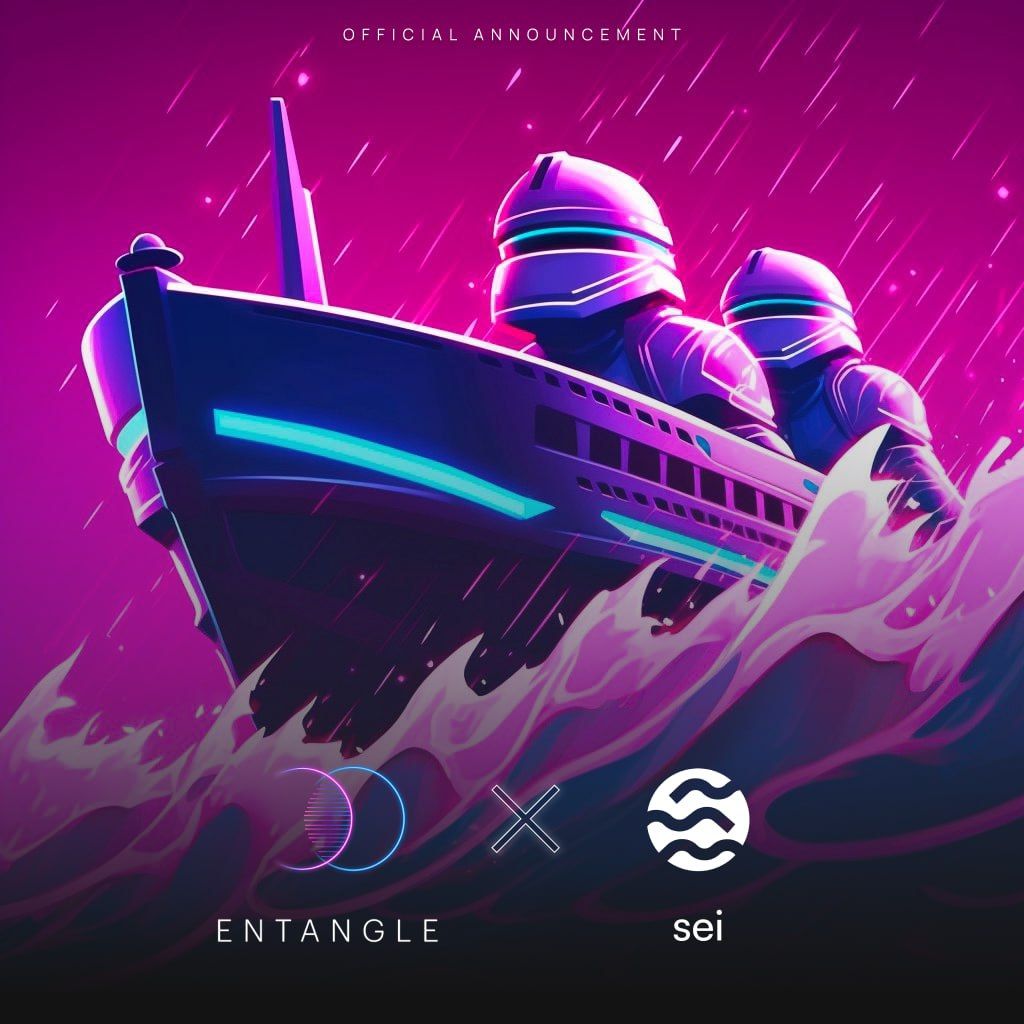 Sei what?
I said, we've just partnered with Sei, the fastest Layer 1 blockchain.
With speed in mind, Sei covers all your trading needs. The core Sei Labs' thesis is centred on the ability to exchange digital assets as the fundamental use case for crypto.
Which is why we're so enthusiastic about partnering with them at Entangle. Our vision is to resolve DeFi's long troubled liquidity fragmentation and optimisation problems. By collaborating with leading ecosystems like Sei, we can reduce barriers at greater speeds.
What Makes Sei Different?
Determining ways to enhance the scalability of trading applications and exchanges is key to propelling the next phase of growth in Web3 adoption.
Sei has been designed as a universally applicable Layer 1 blockchain, specifically tailored for trading. Every layer of its infrastructure has been meticulously optimized to provide the ideal foundation for trading applications and exchanges.
They also understand the importance of trading in multiple ecosystems. As cryptocurrency advances, so does the utility new sectors bring, which is a backbone in Sei's infrastructure as they cater to the user throughout all ecosystems such as trading tokens, NFTs, real-world assets, metaverse assets, risk, social-likeness, and more.
Sei Labs also recognizes the importance of facilitating trades across diverse ecosystems. As the field of cryptocurrency evolves, the benefits that various new sectors offer keep advancing. This versatility forms the crux of Sei's infrastructure as they strive to cater to users across all networks.
As ecosystems continue to evolve, so too must the solutions they offer. Entangle's primary mission is to resolve web3 liquidity issues. We firmly believe that users should never be the ones bearing the brunt of substandard infrastructure. With this philosophy as the primary driver, we are dedicated to unlocking the utility and composability of assets in both intra and cross chain environments.
Solving The Infrastructure
The rise of DEX's is in full flight. With the realization that centralized actors can't always be trusted, it's more important than ever that we continue to migrate to a trustless system. With decentralized trading poised to keep expanding, the correct infrastructure needs to be in place to allow for its scalability.
Sei boasts industry-leading speed, reaching final decisions in as little as 300ms thanks to built-in parallel processing. This makes it perfect for trading activities. It also uses innovative techniques in consensus, known as Twin-Turbo consensus, achieving a level of performance unmatched by any other Layer 1 system.
In addition, Sei comes with a built-in matching engine and tools to prevent front-running, offering immediate benefits to trading apps. Furthermore, its unique feature of automatically bundling orders enhances the performance of dApps and improves the user experience for any trading app built on Sei.
Our synergies heavily align with solving the hard issues in infrastructure, in particular, the flow of liquidity. With liquidity as the lifeblood of the ecosystem, both users and protocols are hindered when liquidity levels are low.
By forging strategic partnerships with ecosystems that enhance the user experience, we're able to significantly accelerate our mission of solving both fragmentation and optimisation of liquidity.
As we continue to work in tandem with other innovative protocols within the Sei ecosystem, Entangle is positioned to be the facilitative infrastructure to bind liquidity and allow creative DEFi use cases . Our progressive collaborations are setting the stage for the liquidity solutions that have been long awaited.
Seiling Into The Future
With an ecosystem rich of over 150 protocols and diverse communities, Sei is setting up to be a dominant force in the blockchain space. This is the type of environment where Entangle shines.  As we advance towards our launch, we look forward to working closely alongside the Sei ecosystem.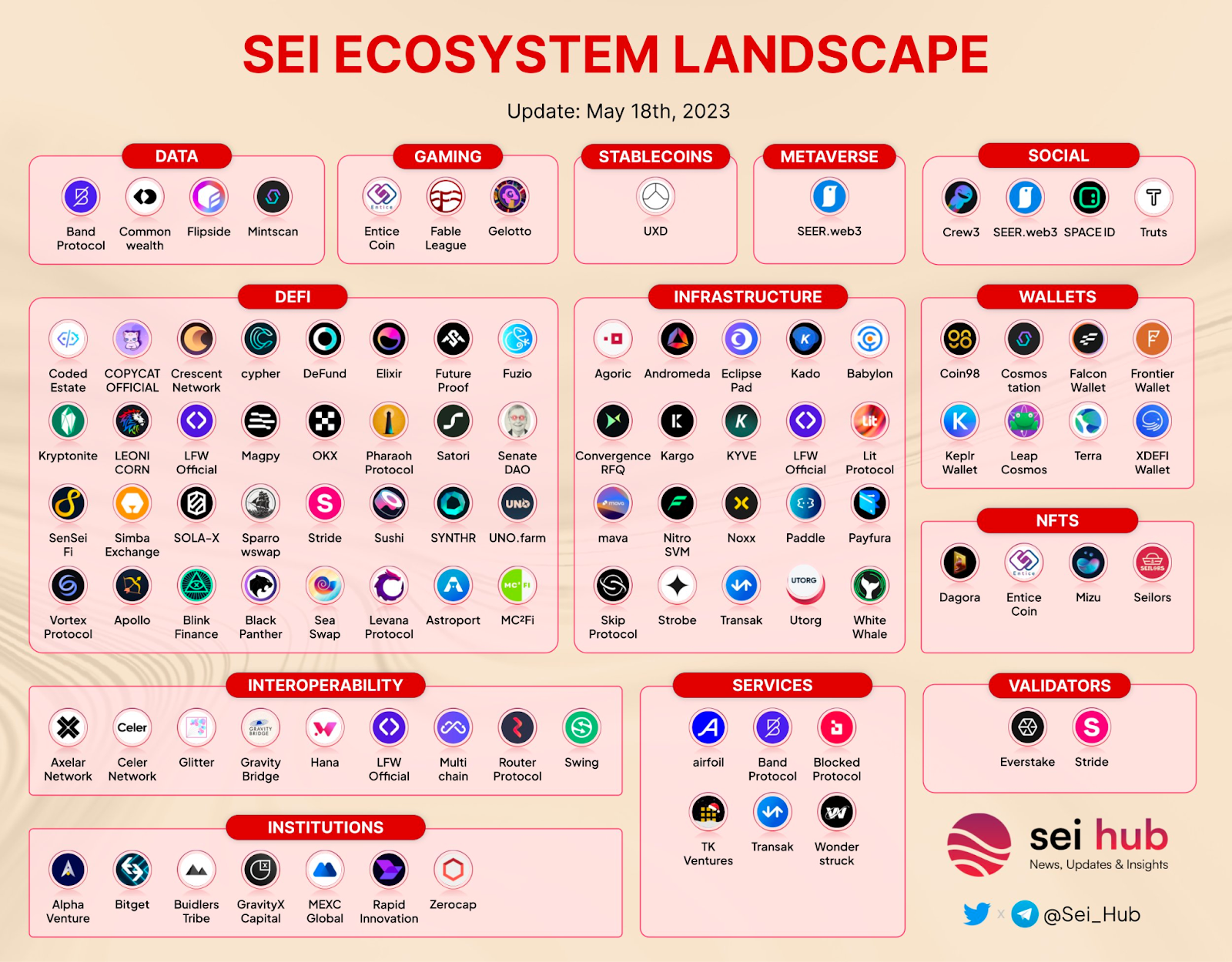 About Sei
Sei is the fastest Layer 1 blockchain. Sei's unique chain-level optimizations enable decentralized exchanges and trading apps in NFTs, gaming and DeFi to offer the best user experience. There are 150+ teams deploying on Sei going into mainnet from Ethereum, zkSync, Solana, Avax, Polygon, and Sui. The team is former Google, Goldman Sachs, Robinhood, Nvidia, and Databricks veterans, and Sei has raised over $30M from investors including Multicoin, Jump, Coinbase Ventures, Flow Traders, Hudson River Trading and leaders at Anchorage, LayerZero, and StepN.
About Entangle
A liquidity-focused sub-layer powering capital efficiency and liquidity optimisation. Entangle allows the crafting of composable instruments on secure and scalable cross-chain applications creating a fluid and united Defi landscape.