Entangle Thread Wars 🧵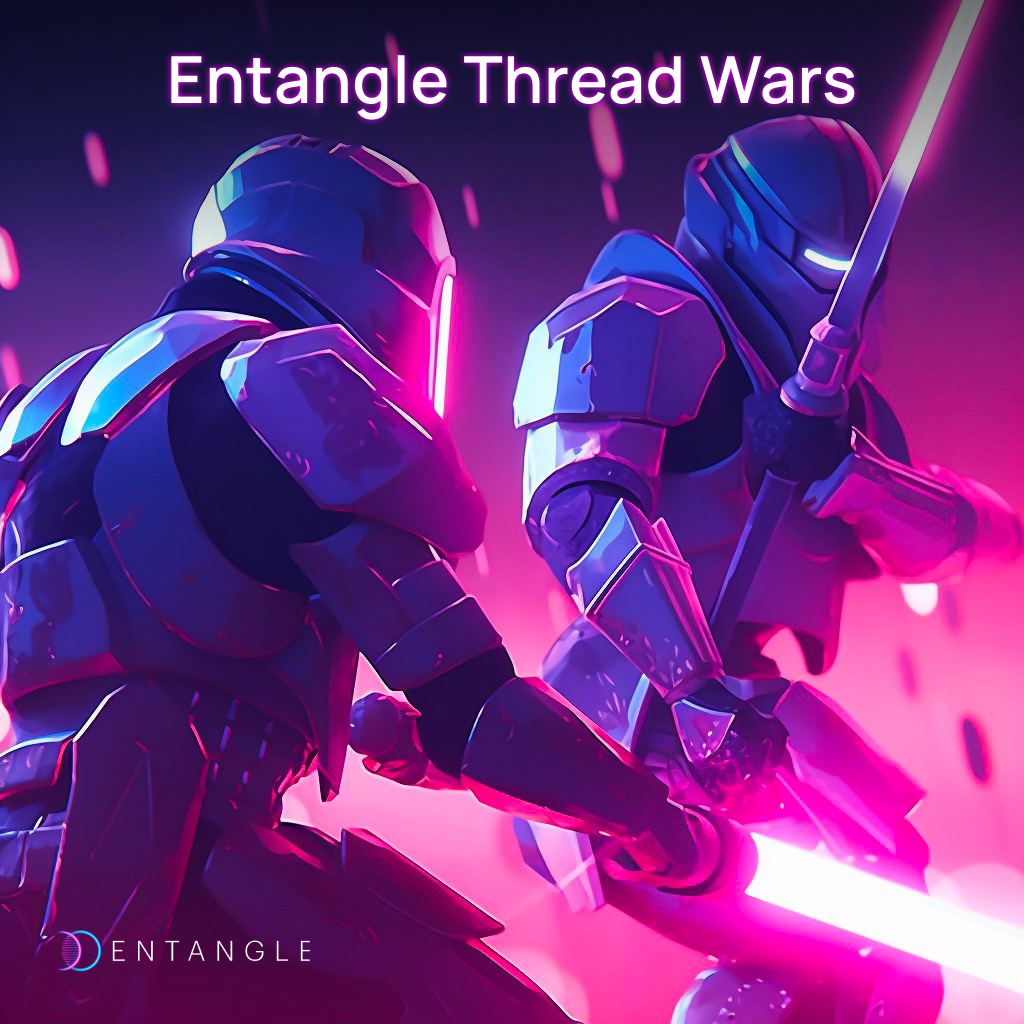 Overview
As our latest marketing campaign kicks off, let us guide you through the mechanics of the Thread Wars competition.
Thread Wars is a contest that pits influencers against each other, with teams comprising four members each, competing for a share of the $25k prize pool. The top-ranking teams will receive the following winnings:
1st place: $15k for team
2nd place: $7.5k for team
3rd place: $2.5k for team

Content
Teams will decide how they structure their content and strategy to maximise their results.
The most important metrics for our judging criteria are (in order of importance):
Quality
Creativity
Engagement
To achieve a top-ranking position for your team, writers must collaborate on various content ideas and narratives they wish to promote. The team that exhibits the highest quality and creativity in their writing, with engagement as a minor consideration, will secure the 1st place prize of $15k.

Our unique infrastructure and product offer a plethora of topics and writing angles to explore. These include Synthetic Vaults (native dApp), Oracle & Blockchain solutions, Partnerships, Yield Strategies, and many more. The choice is theirs to make!

Rules
A member from each team is assigned to write a thread during their designated time slot. All information presented must be accurate and factual.
Teams that employ bots to boost engagement will be disqualified.

Timeline
Thread Wars start date: 6th of May
Thread Wars end date: 17th of July

Testnet V1 start date: 6th of May
Testnet V1 end date: End of May

Testnet V2 start date: End of May
Testnet V2 end date: Mid July (6 weeks)

Posting schedule
All teams have been given allocated slots to post on a calendar, it's up to them to decide who goes first to write on their time slots.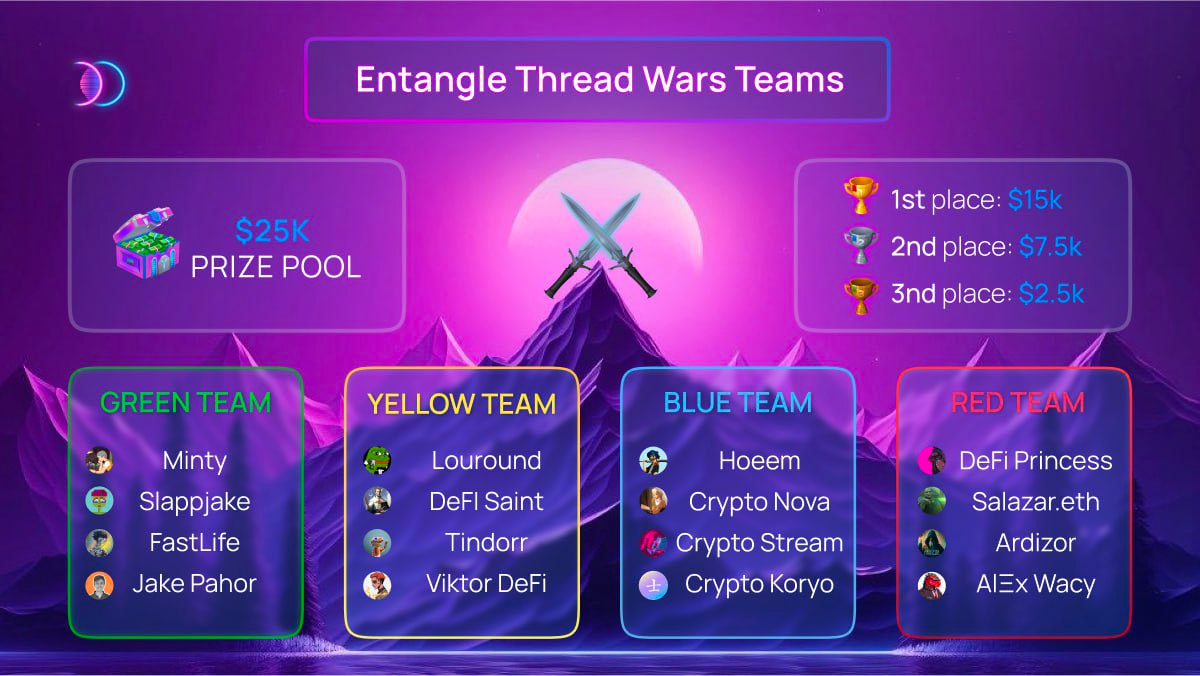 Team colours:
Red = Defi Princess, Ardizor, Alex Wacy, Salazar
Yellow = Louround, Defi Saint, Tinder, Viktor DeFi
Green = Minty, Slappjake, Jake Pahor, Fastlife
Blue = Hoeem, Crypto Nova, Crypto Stream, Crypto Koyro

Resources
We've provided all necessary documented resources. Our team has made ourselves available for any questions regarding technical parameters and use cases, or any other questions. All content will need to be factually correct when mentioning our infrastructure to avoid miscommunication.