Rebranding: A New Look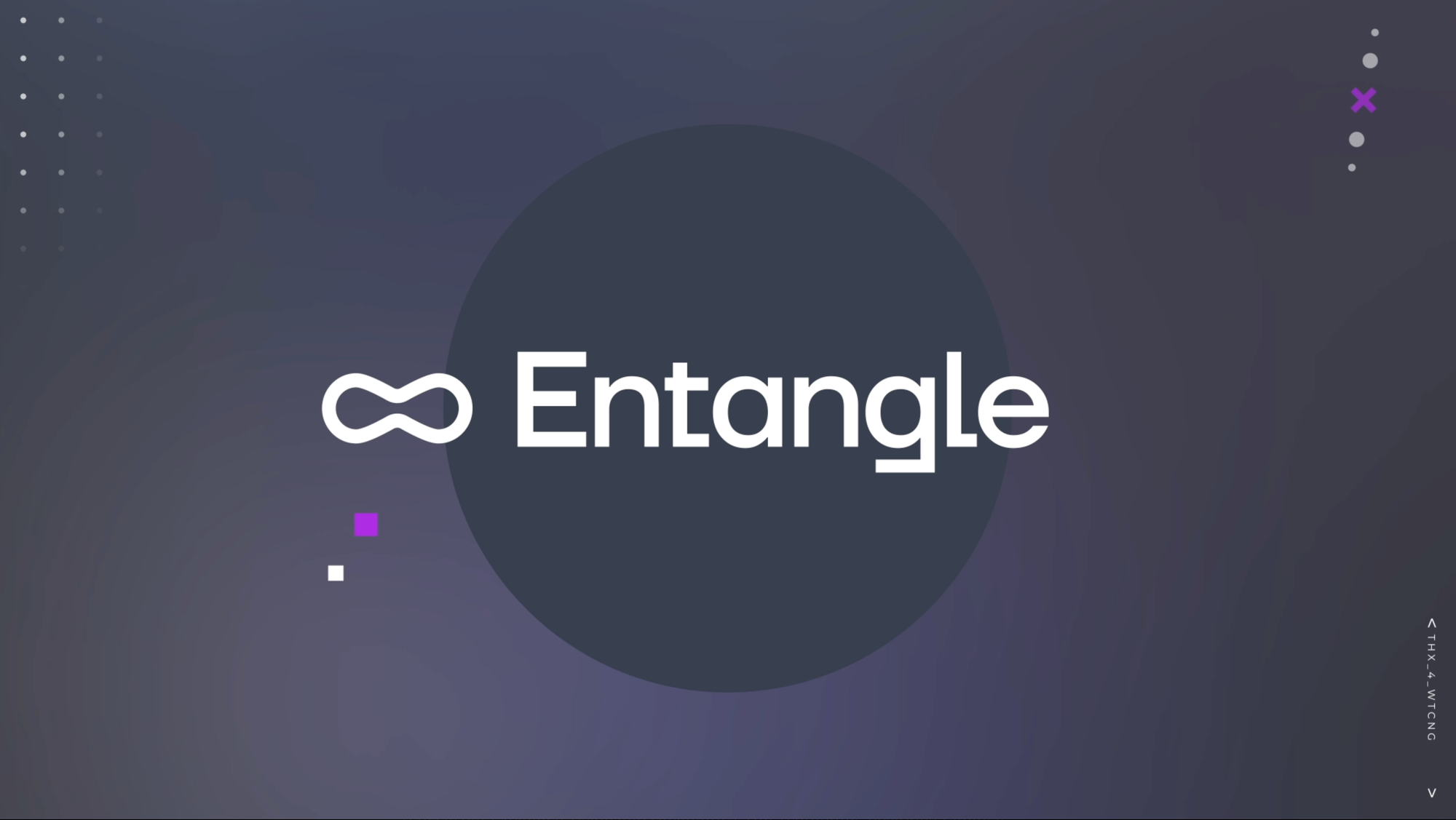 What once started as an idea to solve fragmented liquidity has now transformed into a complete ecosystem composed of the first fully customizable infrastructure resolving liquidity, interoperability, and scalability.
Over the past 18+ months, our ideology on Entangle's future has evolved. These changes have been in response to new market developments, institutional interest, and fine-tuning our aim to benefit crypto ecosystems. As we set sail on the journey to resolve liquidity issues via our native dApp Liquid Vaults, we encountered significant hurdles, including the challenge of adapting to diverse market demands.
Post-realization, our team decided that the only way forward was to build the necessary infrastructure to unlock a plethora of use cases whilst powering our Native DApps. Furthermore, we now allow partner protocols, developers, and institutions to scale alongside us.
A Fresh New Look
(Introductory context) Entangle's rebranding is more than a cosmetic change; it reflects our expanded vision and capabilities. Our rebranding positions Entangle as much more than just Liquid Vaults. We are now introducing products that address several of the biggest challenges in our industry.
At its base, Entangle is the interoperable infrastructure providing builders with full customization to compose secure, verifiable, and interoperable data pathways and a modular blockchain hub to launch and execute smart contract operations.
Builders can design their own unique systems with added control over the processing and execution of cross-chain operations. Moreover, the infrastructure enables the flexibility to configure consensus mechanisms and customize off-chain entities responsible for on/off-chain data collection and validation. Designed with institutions in mind, the customization also includes the ability to add local external keeper entities to partake in data collection and validation.
Sub Products
Photon Messaging Layer:
The Photon Messaging Layer facilitates the secure exchange of messages across EVM and non-EVM Blockchains. This enables Builders & Protocols to acquire smart contract states on other blockchains, facilitating cross-chain trading dApps and yield strategies. This includes token bridges, DAOs, Cross-Chain Money Market protocols, and Launchpads that accept collateral from various chains. Developers can deploy smart contracts on our blockchain, which function as decision-making entities responsible for generating specific operations based on input data and corresponding logic.
Custom Data Feeds:
Entangle delivers a suite of authenticated and verifiable cryptocurrency price feeds available for anyone to price assets for their trading applications. Currently, Entangle offers distinct feeds across 10 blockchains, specializing in derivatives such as LSDs and LP Tokens to enable collateralization of yield-bearing assets.
Entangle sets the foundations for LPDeFi to take off with a suite of synthetic liquidity supported by a robust set of customizable and verifiable price feeds. Besides accessing Entangle Data Feeds, Builders and Protocols can design their own unique data feeds, sourced from various points, including blockchain or real-world data, whilst having the ability to build their own logic for calculations and outputs.
As a result, we continue to enhance liquidity provider incentives, unlock a wave of use-cases whilst driving liquidity optimization and capital efficiency to partner ecosystems.
Native DApp
Liquid Vaults:
Liquid Vaults is the native dApp built on the Entangle stack, optimizing liquidity through the refinancing of yield-bearing assets (currently live on 10 blockchains). Liquid Vaults enhances liquidity by enabling the wider utility of yield-bearing assets. This is achieved through 1:1 Asset Backed Liquid Staking Derivatives (LSDs) supported by Entangle Data Feeds.
Powered by the Entangle infrastructure, Liquid Vaults also serves as an interoperability medium for real-world assets to be synthesized, attain composability, and transferability across multiple ecosystems.
Users can now deposit Liquid Vaults as collateral to borrow assets against their original LP position whilst continuing to earn yield on the underlying asset. This utility further extends to restaking to derivatives protocols.
A live example demonstrating Liquid Vaults utility is available on Mantle Testnet, where users can collateralize Liquid Vaults composed via our Money Market Protocol partner Vendor.Finance. Users can now borrow stablecoins while still earning on the underlying liquidity position.
Entangle's History
The name 'Entangle' was chosen for its deep-rooted significance in the field of physics, particularly in quantum mechanics, where it refers to the phenomenon of entanglement. This concept, where particles remain interconnected no matter the distance separating them, brilliantly mirrors the essence of our products and branding. Just as entangled particles exhibit a unique bond, our solutions in the blockchain space are designed to foster interconnectedness and seamless interaction across various platforms, networks, and systems.
This idea of being inseparably connected, not just in function but also in purpose, is at the core of our brand identity.
Entangle represents a network where components, though distinctly separated, are so closely integrated that they function as a cohesive, efficient whole, reflecting the harmony and synchronization we strive for in our products and services.
We understand there is a need for multiple Blockchain networks with various degrees of specialties, functions, and purposes. In fact, we encourage this continued innovation, development, and advancement. Built with adaptability, modularity, and customization in mind, Entangle stands to unify Web3 and optimize ecosystems through a cohesive, progressive lens.
We looking forward to launching in February 2024.