Testnet V2 Is Live ⚡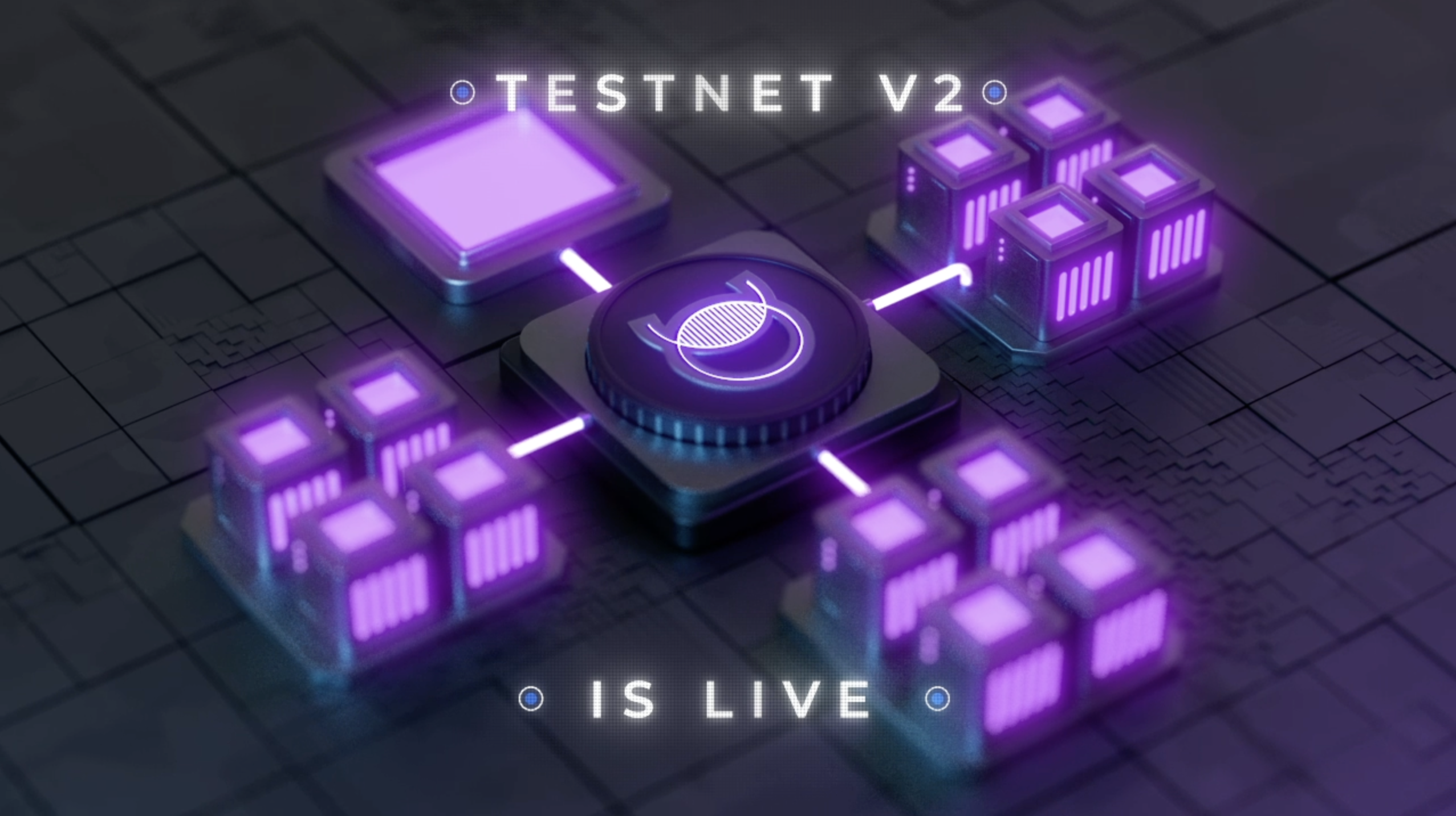 We are thrilled to launch Testnet V2, an innovative DeFi and Oracle solution which resolves the issues of liquidity optimisation and liquidity fragmentation.
Serving as a model of our mainnet infrastructure, Testnet V2 provides a comprehensive platform for members to experiment and gather invaluable feedback in a real-world environment before mainnet launch.
Liquid Vaults
Our native dApp, Liquid Vaults, sits at the heart of Testnet V2, acting as the piping linking a variety of yield bearing protocols across both intra-chain and omnichain ecosystems. Previously Entangle launched Liquid Vaults on V1 as a standalone solution utilising a centralised script. Today on V2, it is housed on the Entangle Oracle Solution and Blockchain.

Liquid Vaults are composable synthetic representations of LP positions and extend additional utility to yield-bearing assets (i.e. LP Tokens), providing end-users with a heightened level of capital efficiency - a transformative step in maximizing capital efficiency.
Liquid Vaults also offer a resilient solution to the harsh crypto winter, focusing on existing LP Tokens in the ecosystem and eliminating the need for any pre-liquidity from Liquidity Providers.
In V2.1 scheduled for later this month, Entangle will airdrop users LPs on various connected networks and DEXes which they can synthesise for composable LSD equivalents. This will include innovative use of Liquid Vaults where they can be bridged to other networks that are connected to Entangle.  
Entangle Oracle Solution
V2 includes the launch of The Entangle Oracle Solution - the decentralized on-chain execution environment enabling Web3 with real-world data connectivity. Leveraging a decentralized network of keepers, Entangle offers an on- chain management layer for verifiable smart contract automation with omni-chain capabilities.

The Entangle Oracle Solution can be utilised for:
Automation: Execute Smart Contract Automation based on predefined conditions
Duality: Connect Smart-contracts with Real-World Data
Entangled Feeds: Create and publish custom price-feeds
Unified State Layer: Connect dApps across multiple ecosystems with cross-chain interoperability
CCPM: Manage a protocol across multiple ecosystems in one call


Alongside the oracle launch is our innovative highly efficient blockchain built using ethermint and leveraging the cosmos SDK to enable IBC connectivity whilst our oracle and Entangle endpoints allow connection to any external Layer 1 or 2.
Later this month, users will be able to stake and delegate $NGL tokens to simulate testing of our consensus algorithm and proof of stake.
Stay tuned for this month as there are a number of exciting things coming out under the V2 banner!
Resolving Liquidity
Entangle introduces an enhanced DeFi model that builds on traditional methods by allowing users to gain Liquid Vaults that not only grow in value alongside the underlying LP Token but also can be further leveraged for a host of other uses.
These options open the door to new profit opportunities, from staking LP Tokens via Entangle to supercharging yields or using Liquid Vaults as collateral in Lending & Borrowing Protocols.
In addition to these advantages, secondary protocols, such as Lending & Borrowing Protocols, can benefit from an expanded total value locked (TVL) courtesy of Liquid Vaults. This access to greater liquidity fuels more robust, diverse, and dynamic market interactions.
In support of these advancements, we've constructed the Entangle Blockchain to facilitate our own oracle solution. These structures grant unprecedented scalability and flexibility, all at a much lower cost than alternative oracle solutions.
Furthermore, our Oracle Solution integrates automation, real-world data, custom price feeds, cross-chain interoperability, and dApp management, ensuring a robust, feature-rich platform for users.
Testnet V2 also comes equipped with several key enhancements, such as a refreshed UX/UI frontend/design, a marketplace for buying and selling Liquid Vaults against USDC, and the capability to transfer Liquid Vaults across networks.
As we progress, users can look forward to even more added benefits, like the opportunity to use Liquid Vaults as collateral and increase yield with partner Options & Gambling Protocols.
Participation
User participation was the core driver of design with Testnet V2.  We invite you to participate actively by testing Validators, delegating $NGL Tokens to Validators, and experimenting with the Entangle Oracle Solution once all iterations of V2 are released in July.
Our complete, comprehensive documentation will ensure that all ecosystem participants will be able to navigate and utilize our platform effectively.
In line with our commitment to cross-platform collaboration and seamless integration, we've forged partnerships with several leading blockchains, facilitating smooth integration with hundreds of protocols.
Currently, seven chains: ETH, BSC, AVAX, FTM, OP, ARB, Polygon are integrated with plans for many more on the horizon.
Testnet V2 stands as a testament to progressive DeFi advancement, offering potent, flexible and adaptable solutions that deliver enhanced utility and unrivaled efficiency to users.
The era of resolved liquidity is here, and we invite you to explore the extensive capabilities of what Entangle has to offer.