Validator Validation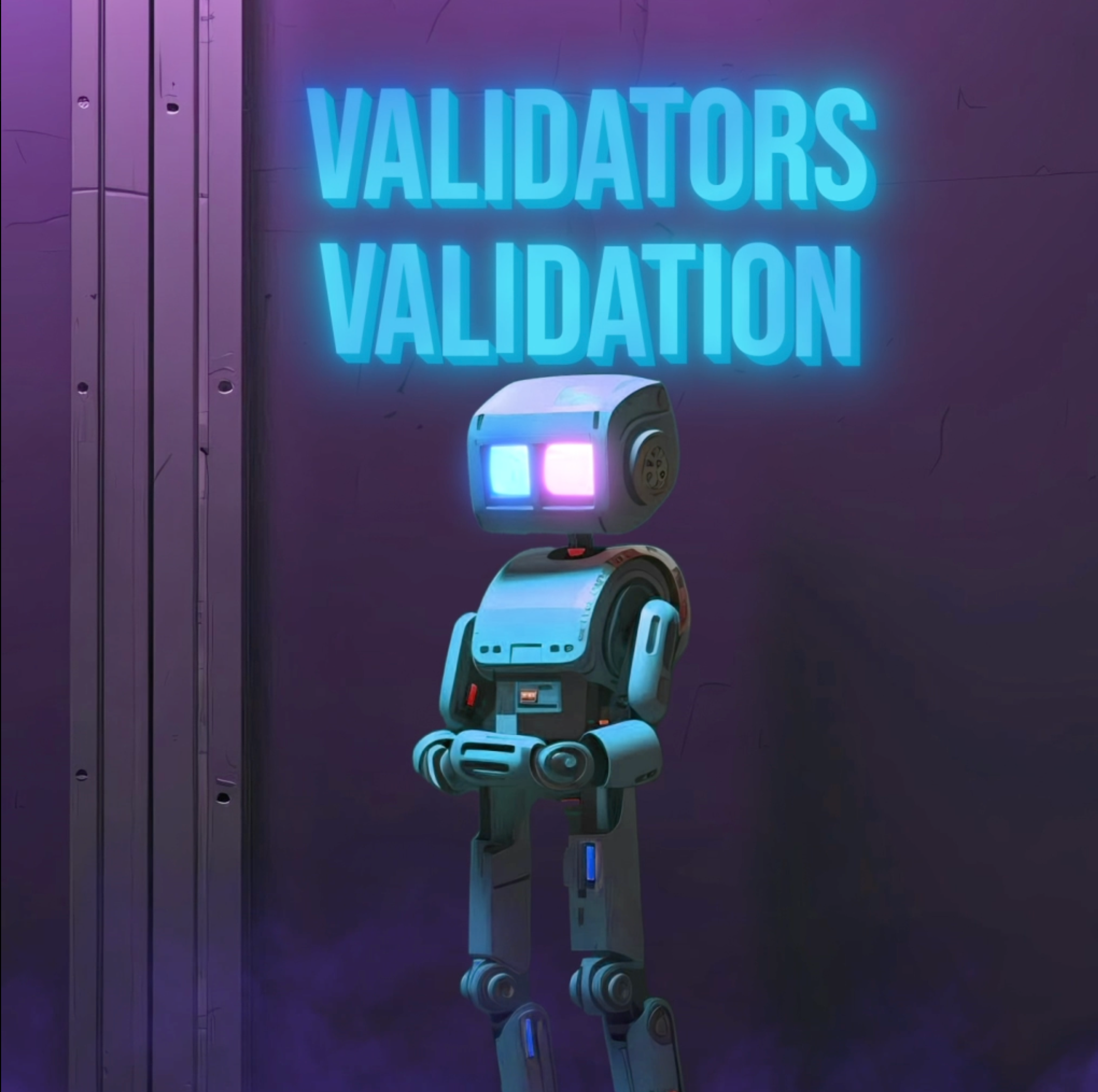 Our Testnet V3 launch, featuring our new Validators, was a hit. Within just a week, we've maxed out at 100 Validators. Curious about this enthusiasm, we checked in with our community members to hear why they decided to join as Validators for Entangle Testnet.
Here's what they shared 👇
Node Helpers
-> "Our Nodes Helpers team has become a top validator in one of the most promising projects, Entangle Protocol. We immediately took notice of the project and understand that Entangle has a strong future in the crypto space. Due to Entangle being a groundbreaking interoperable layer, enabling scalability and omnichain liquidity."
Appieasahbie
-> "Become an Entangle validator for various reasons, supporting the network, believing in Entangle's mission, having technical skills, being part of the community, making smart investments, championing decentralization, and accepting some risks also helping in the updates and governance of the network, and supporting the new upcoming node operators to became also a validators."
Indonode
-> "Indonode love the Cosmos ecosystem. We validating node across of many chains, not on certain selected project. We want to maximize our contribution to such a project that may become an important protocol for us – which is Entangle. We want to ensure that every project finds us as a trustworthy validator that values working closely with teams and communities by becoming a partner who is passionate about supporting them.
Ncontrol
-> "Solid project and exciting prospect. Great to be involved while it's still early days"
Doinqsta
-> "I decided to become a validator for Entangle because I believe in the vision of web3 and the potential of omnichain liquidity. By being a validator, I can contribute to the security and decentralization of the network, as well as benefit from the rewards and incentives. I think Entangle is a game-changer for the blockchain ecosystem, as it enables cross-chain communication and collaboration among different protocols and dapps. I am proud to be part of the Entangle community and to support its growth and innovation."
Logosdibta
-> "I am passionate about using blockchain technology to make a positive impact on the world. I see my skills and experience being used to develop decentralized applications that can solve real-world problems. For example, I am interested in developing decentralized applications that can be used to improve cross chain feature like entangle and this is what Web3 must it's solving problem."
Orochiionode
-> "I decided to become a validator for Entangle because I believe that this project has significant potential to enhance the security and scalability of blockchain. I want to contribute to that mission and support the development of Entangle. IONode Online'll be support testnet for the Entangle and become one of the validators on the mainnet, Currently we operate in: +Validator mainnet: Fuse network, Tidechain ,KYVE network , Quicksilver, Covalent, HAQQ network where we have received delegations from customers and community for Vietnamese +All information about our contributions can be found at our website: IONode.Online"
Subhamgurjar
-> "Provide a diverse choice to your stakers and a more decentralized entangle network"
Feriantogumulia
-> "Solid project and exciting prospect. Great to be involved while it's still early days"
Dvanh
-> "I feel entangle is a potential project, hoping to bring many new and surprising things"
Nelisseevaly
-> "I love web3 and I love Entangle. Entangle is the coolest thing ever. It connects all the blockchains and makes them work together like a big happy family. As a validator, I get to play with the Entangle blockchain, which uses DPoS Tendermint1, and earn $NGL tokens for doing fun stuff like validating and oracling. It's like getting paid to play video games. Being a validator for Entangle is awesome and fun."
Pramonoutomo
-> "We're based on coder and node operator community, trying to empower of every blockchain, we're supporting Entangle because of its uniqueness, it'll be good for next oracle web³ blockchain"
Luuhuong
-> "It's very simple, I want to experience the new things that this project brings, above all, we share the same goal of popularizing blockchain to life, we need to have a lot of experience and understand the project, that's why I participation, and of course - the indisputable Win-Win principle is the reason we met, to be honest."